I have spent the last half of 2014 really missing participating over at Counterfeit Kit Challenge Blog!!! With Mom's 80th birthday, I was creating her birthday most of the summer and fall. I love making my own kit from my stash! I have been going over the top large! Yet again, I am in the middle of creating for a friend and I need some me time creating for me. I forced myself into a quickly put together a kit to do several things.
Small kit!!! I did it....it's small!
Enough embellishments to make me happy....did that, too!
Keep my 12x12 papers to 6 or under....did that, too, with five! I do have lots of coordinating scraps!
Well I did remember I had a 6x6 paper from Dear Lizzy 5th & Frolic
At the same time I allowed myself one thing to go overboard on....I chose three alphas sets!
Best part it all fits nicely in a 13 x13 Ziploc with room to spare!
Now with that all said, I reserve several things I can use in my creations:
1) Cardstock
2) Flower Stash
2) Inks, mists, paints, twine, DMC Floss
3) Stencils
4) Dies
I seem to be in a real matting mode of late with photos and just in general wanting more dimension. I think it is due to working so much with G45 for Mom's birthday. I also just stocked up on cardstock! Couldn't miss the deal HSN had on Bazzill. I've purchased two boxes!
So what inspired me....first the colors and second was Angela with this comment on her blog!
I need to get some serious stash busting done this year, and the
Counterfeit Kit Challenge Blog
is one way of getting that stash combined into up to date, fashionable, and appealing craft kits.
My Kit!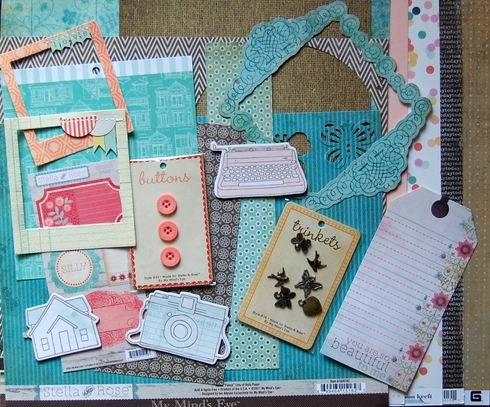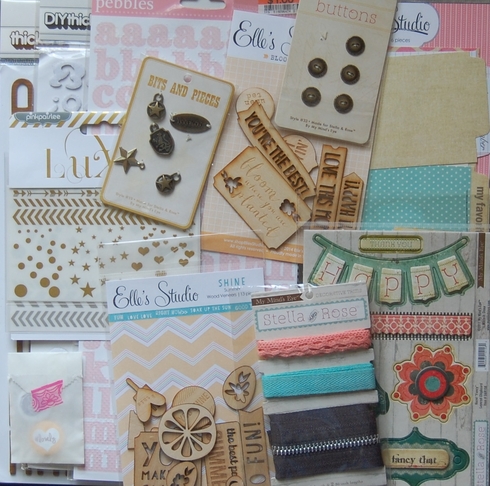 So where did my mind go for the kit.....after the paper......I needed some gold and I am not a foil, glittery, silver or gold person....then remembered I had some of the Pink Paislee Luxe Rubons. Then the rest came quickly together! I can get a fun layout from my kit or a wonderful detailed layout!
Until next time!