As I thought about this post the song sung by Barbara Streisand came to mind, 'My Favorite Things.' I have way to many favorite things in my Paper Crafting Addiction! My absolute favorite thing in paper crafting are mini albums. They truly make me Happy! The mini's I have created have all gone to someone as a gift. I have drooled over hours and hours of videos on You Tube of beautiful mini albums. My favorites are ALWAYS done with Graphic 45. I am a see and do creator as I personally don't have a creative bone in my body to use a cliche! I have taught myself to be creative and I still have what I call disasters occur! I rarely throw them out, as I want to remind myself not to do what I did.
My favorite mini albums are ones created from scratch with chipboard. A scrappy friend last summer discovered such minis and she lead me to numerous videos. In fact in my groups monthly crop in June she spent almost the whole crop watching videos. She describes herself in the same way I do, a see and do person. As I dove into hours of watching videos and still watch them I decided the best thing for me was to purchase a
Kathy Orta tutorial
. I am sure I will purchase many more until one day I will just sit down and create my own. The album I chose was the
Lapbook 2
.
I promptly made a mistake in the construction but I so love the result!!! I put a page in before adding the wallet feature. Yet I found another place for the wallets that works perfectly! As we say, mistakes can sometimes be beautiful! I plan on using the same mini for two additional albums for Christmas presents for my brothers! only this time the wallets will be in the correct place and the mistake will be added, too! I just need one more set of papers for them. I even got bored one night and quickly constructed the second cover now waiting for the paper.
The current album is for a very dear friend who is about to become a Grandmother. In fact her granddaughter's due date is today! I should be done with the album in the next three weeks. What a fantastic interactive album! Nana can share with her granddaughter as she gets older! I can see the picture in my mind of my friend with her granddaughter on her lap as 2-3 year old enjoying looking at her photos and listening to Nana's stories behind the photos! The perfect line for the album is
Graphic 45 Baby to Bride Collector's Addition
!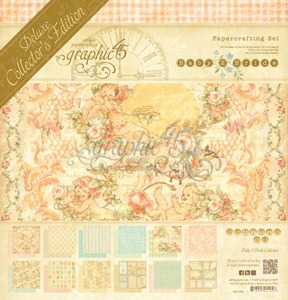 I can't wait to show it off when I am done!
The second album will be done with
Bo Bunny Altitude
for my youngest brother's family who are avid skiers!! Love this collection and delighted with Bo Bunny's addition of stamps in their lines!
The third album will be made with
Graphic 45 Sweet Sentiments
for my other brother. I thought a spring album perfect for them with the celebration of Easter in mind which is perfect with how involved they are in their church!
And there are many more tutorials I would love love to have!!! I just have to see where I am by the end of 2015. Kathy is an amazing artist!