I guess I have to call myself offically "plugged in"! I felt totally out of the loop when the internet went down and had to do without for 48 hours! Cell service in the house is terrible so no help there. Drove me nuts!
Once I had my
CKCB
kit put together I had to dive in. I created this layout with the only photo I have right now of Houston County Courthouse. This is not the city of Houston, Houston County is located in East Texas and the county seat is Crockett. Fortunately Crockett isn't to far away to return on a weekend to get some more photos. This is the fifth courthouse for Houston County built in 1939 as a WPA Project and the cost was $120,000. I digress ....the economist in me has come out! In today's dollars it is just slightly over $1.9 million dollars. And in my mind our government still has not learned their lesson! I used the Becky Fleck Sketch Challenge #52 at A Cherry On Top to do the layout! This sketch pulled me in because of the brackets. They have been out of favor for about four years now and hope they are making a comeback! I pulled out my Archiver's Exclusive Patterned Brackets die. If anyone is interested in them there is at least eight available right now on
eBay

.
From there I had a great time working in Project Life Style on the Cruise Album of my Grandmother & Mom's Alaska Cruise. Below are the pages I completed this weekend. I'm just under half done with the album. The next six or seven pages will all be Glacier Bay Photos and because of the large number of photos the pages should work up pretty quickly! I'm using Studio Calico Atlantic and Crate Paper The Pier collections with a few scattered papers and embellishments from other manufacturers. I'm feeling a lot better about making the deadline to give to Mom on her birthday!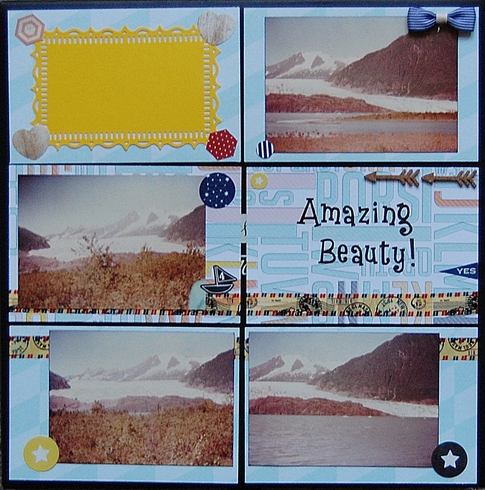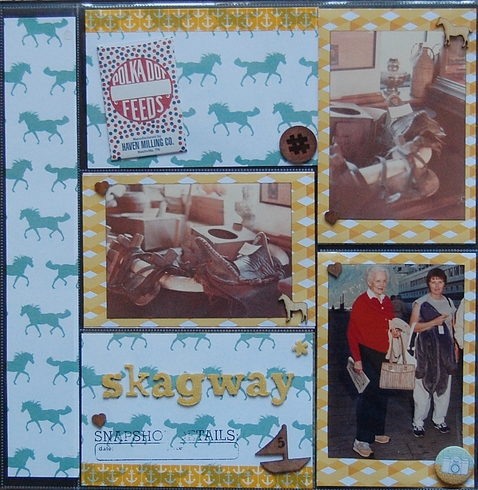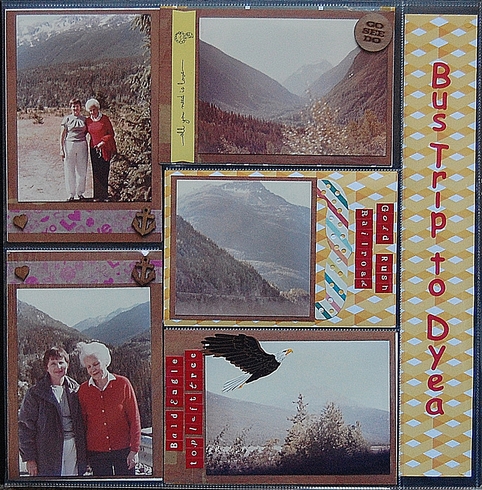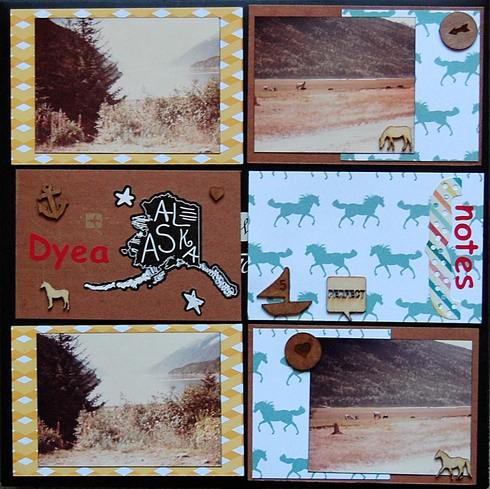 Until next time!