Choose papers released any time in the last 18 months to 2 years. Find the popular color pallet for the time period the photo was taken and use those colors. The photo must date before the year 2000. The subject may be anything with one of two qualifications or both: If people must be one generation older then you. If a place it must be of historical value. Or do both.
Then there are 5 Additional Twists to get more entries! So hop over to the April Heritage Challenge and join the ACOT community for some amazing challenges.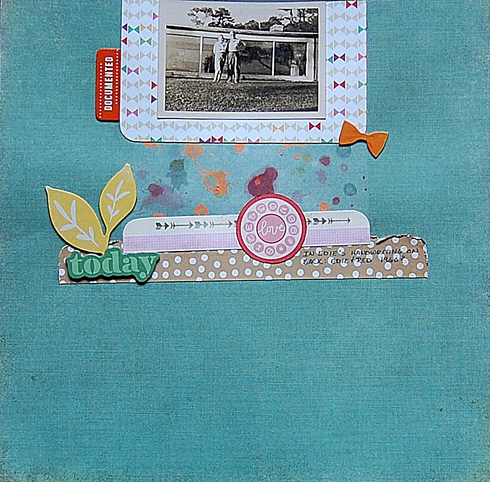 This layout was my example for the challenge. My grandparents in front of their house near Wilmington, NC. The house overlooks the Intracoastal Waterway! I love this photograph of those gorgeous true floor to ceiling windows. Yes, storm windows not even blown out during Hurricane Hazel. My grandmother's favorite place during a hurricane was right in front of those windows. Crazy I know. On the back in my grandmother's handwriting was 'Red & Edie 1960?' What fun to see how difference in popular colors from the late 50's to early '60's then 10 years later.
Until Next Time and Have a Blessed Day!