I still shake my head over the failure of the garden two years in a row. Your talking years of growing gardens between Larry and I. Both have helped Dad in Larry's case and my Grandparents in their huge garden. We have never had a mass failure two year in a row. I suspect the soil needs huge amending....it sure can grow some grass though for the cattle. We decided to just put raised beds in until we move permanently to the ranch where we can amend our soil. Yes, insect problems, but I've had young squash live through this. Seed didn't come up or if did the plants died. Yes....soil tests would benefit.
I did this layout for the Sketch Thursday challenge over at Elle's Studio Blog!!! I love loved the sketch:
The sketch was right up my alley. Very linear which so appealed to me.
And my layout!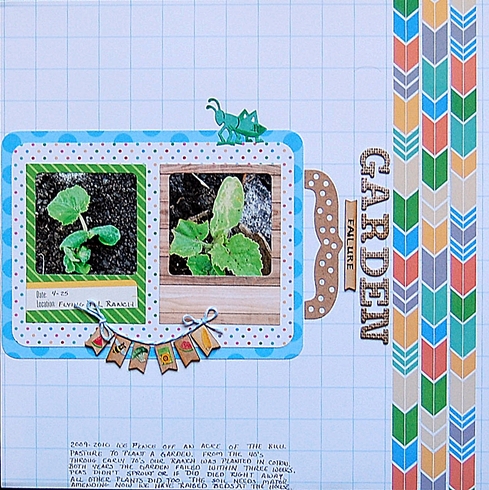 Love how it turned out!!!
Until next time!