I thought I would just share a few thoughts and fun things going on today along with a little ranching layout.
First up is over at
A Cherry On Top
. There is a huge amount of fun going on in the message board with loads of Points being able to be earned this week! It is more like a week long mini crop while not a crop as the board celebrates CHA Summer 2013 in Vegas. I was given a huge amount of points to share along the way this week and saving a few for next week. So stop by gather some points towards your next purchase from ACOT and enjoy all the activity!
So what are a few of my pics for the new lines coming out:
And there are so many more I could share!!!
I found this morning Imaginisce announced their sale to American Crafts via their
blog
. My hope that American Crafts will keep the original owners to design their products!
Looking back I realized I never posted my example for the 4x4 Challenge at A Cherry On Top! I love hosting this challenge, and supplying each month's example.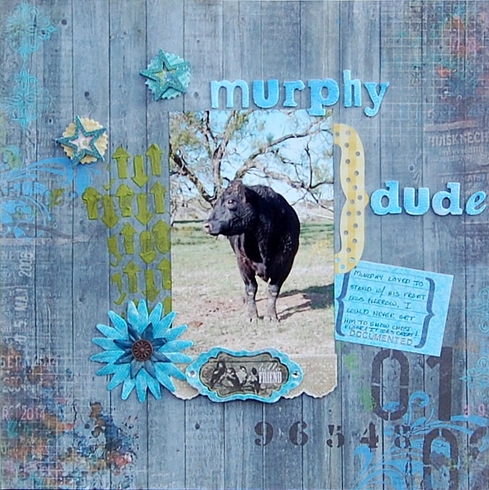 This is EZ Sabre aka Murphy Dude! Murphy in temperment is exactly what a Lowline is suppose to be. He quickly worked his way into my heart. His half blood heifers grace our pastures and are now giving us their son's and daughters.
What was undoubtedly the most favorite thing I enjoyed about this layout was using a stencil and
Art Anthology's
wonderful dimensional paint. Here's what it looks like!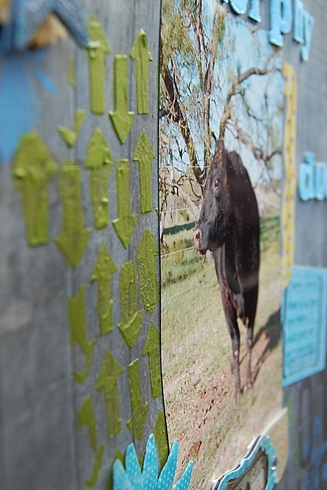 What grand fun to finally have three bottles in my stash and one of the paint sticks!
Until next time!