The first three months of the year is all about the four majors! Other then the cattle themselves at the National Show in Denver the hottest topic was the International Show. We move in on the 28th with six head. In my heart Houston Livestock Show is home and my favorite. I started showing at the age of 14 at HLSR. For Lowline Breeders it has been 'the' show to find out more information about. It's all about good cattle, hospitality, and great social events for the breeders of Lowlines!
There was great interest in Denver of the embryos we are selling in the International Lowline Sale. This is an amazing lot of four Grade 1 Embryos sired by Elandra Park Zoom x Sunset Vicky 913W (shown below).
Vicky shown here winning her division at the 2011 HLSR. Vicky has an amazing show record beyond just her Houston win. Shown by Andrew Teague in 2010-2011 Vicky is the most winning Lowline Angus in the breed via her 48 Championships and Reserve Championships in Texas Junior Livestock Assoc shows. She help propel Andrew to a Top Ten Overall Win in Points! We can go even further into Vicky's pedigree to see her dam, SC Victoria S11 12J, has truly become a Distinguished Dam in her own right! In the last twelve months alone Victoria is the dam to MRG Rusty (Canadian National Champion Bull and Senior Division winner at the US National Show), National Grand Champion Percentage Bull MRG Mojo, and National Division Chmapion Senior Summer Heifer MRG Patty (a full sister to Mojo). Wow!!! Vicky is sired by by Bar J Tequila 6S39 a son of the great Brambletye Tequila who has sired more champions then any other bull in the breed. On top of this Vicky is an incredible cow in her performance in the pasture.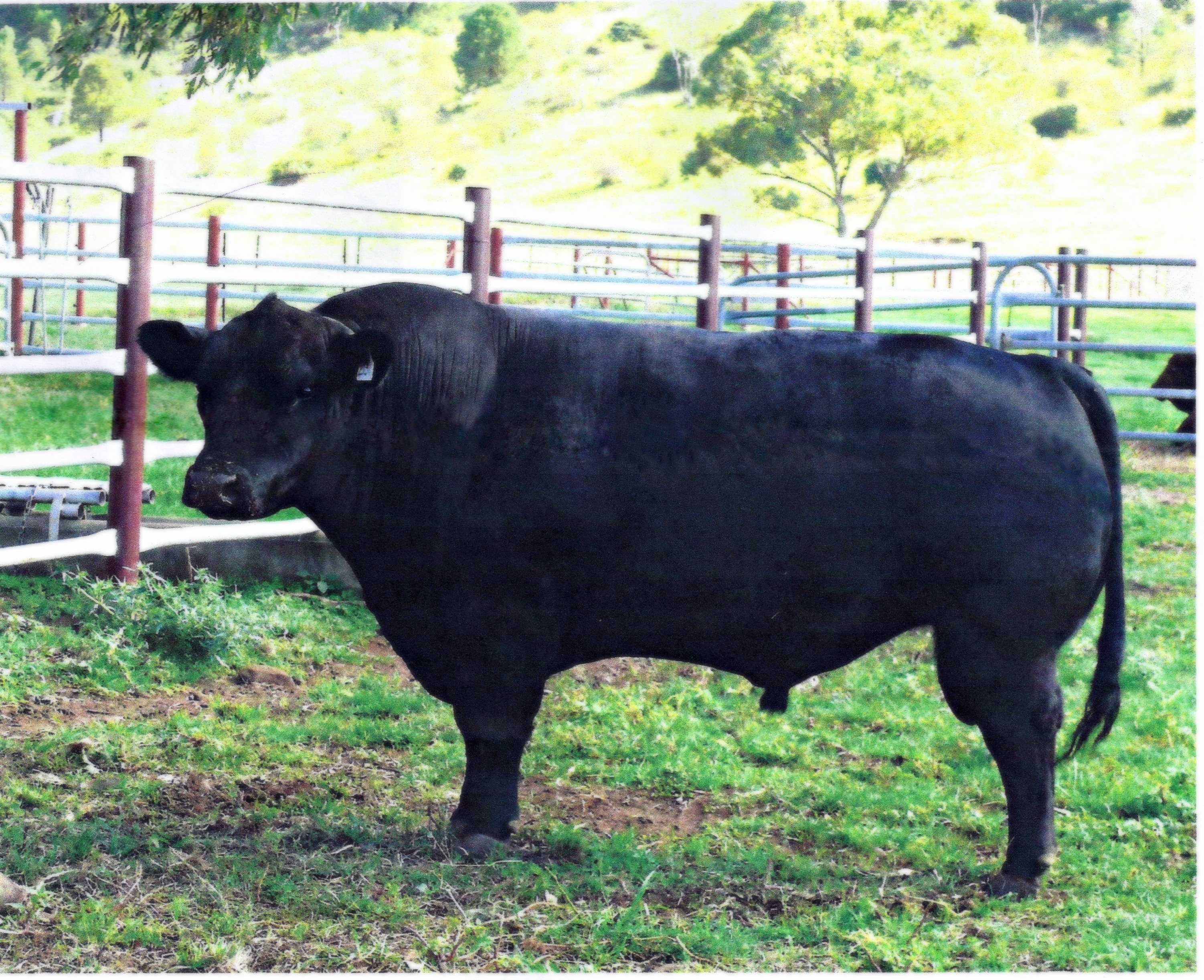 Elandra Park Zoom's (Athanlee Herman x Trangie K0004) semen was imported this past summer by Rocking B Farms and
Flying J&L Ranch.
The semen is not on the market. He's is 52 inches tall and weighs 1800 lbs. Zoom is a great bull for improving carcass scores in beef production and has an equally impressive show record. He scored an 8 for feed efficiency and an 8 for tenderness on GeneStar in Australia. He is in the top 1% of all bulls tested in the US. Zoom offspring are proving themselves in shows and carcass competitions across two continents. His size and fleshing ability will improve beef quality and efficiency in any herd. This is the first lot of embryos from this bull to be sold in US! To make this lot even more tempting, the embryos are Export Quality and will be able to be shipped to Central, South America, and South Africa. These are the only embryos that will ever be offered of this mating thus keeping the resulting offspring's value at a higher level. Don't miss out as there was considerable interest at the National Western Livestock Show in these embryos. And don't forget to contact us on how to acquire Zoom's genetics. We pride ourselves in helping our customers to succeed! I truly wish we had a better photo of Zoom.